National Correctional Officer Selection Inventory (NCOSI)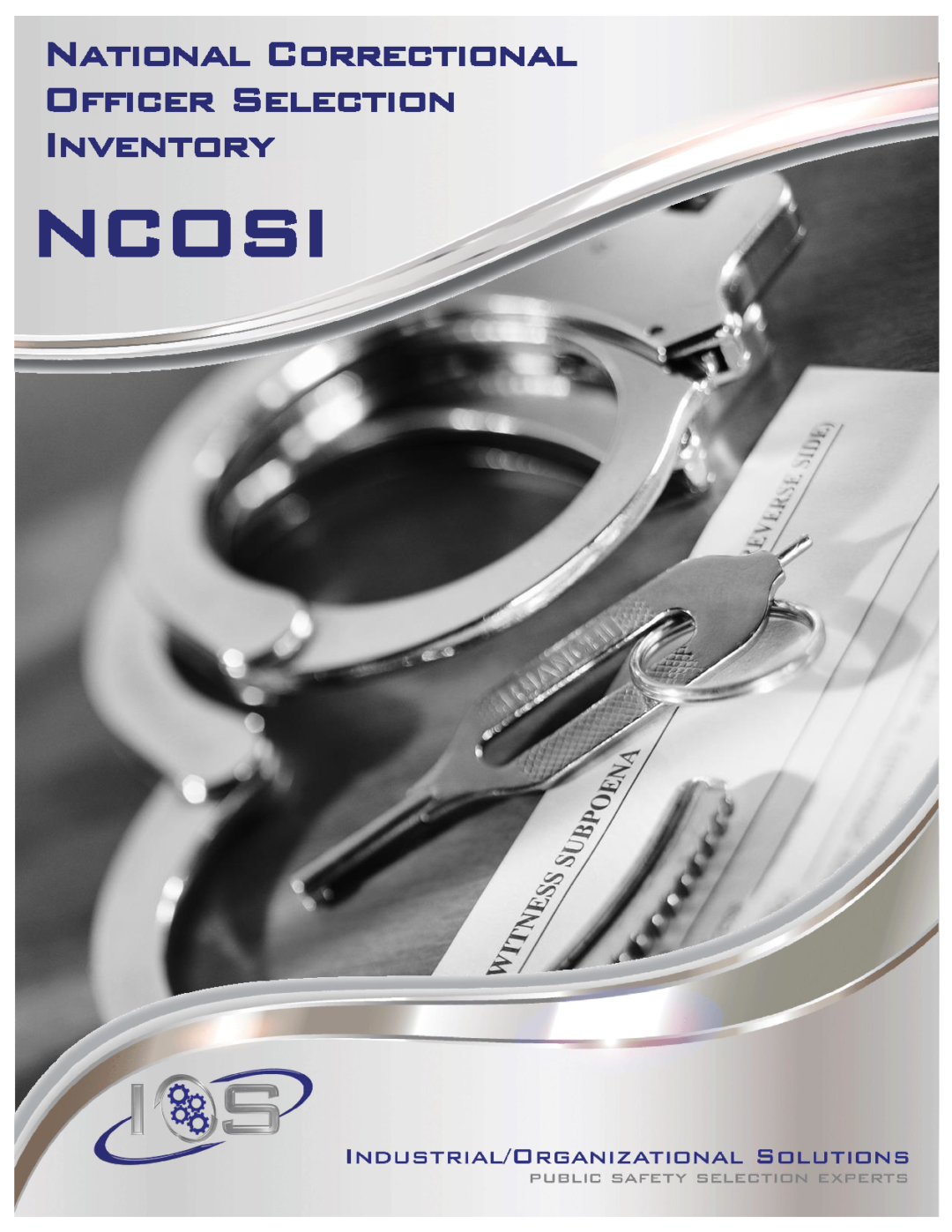 The NCOSI combines a cognitive ability measure with a measure of behavioral orientation (a personality-type measure). The combination of these two measures increases the tool's prediction while reducing its disparate impact against protected classes.
Parallel Forms: Two (2) – Form 1, Form 2
Length: Cognitive Ability Measure – 45 items, Non-cognitive (Behavioral-Orientation) Measure – 42 items
Administration Time: 1 ½ Hours, plus 15 minutes for instructions
Cognitive Ability:
Mathematical Reasoning
Reading Comprehension
Grammatical/Written Competency
Non-cognitive: 
Stress Tolerance
Interpersonal Ability
Team Orientation
Assertiveness
Ethics/Integrity
Available Study Materials:
We recommend agencies secure study materials for candidates directly, or provide information on where to find legitimate and accurate preparation materials.
Contact An IOS Representative About Exam Services
Summary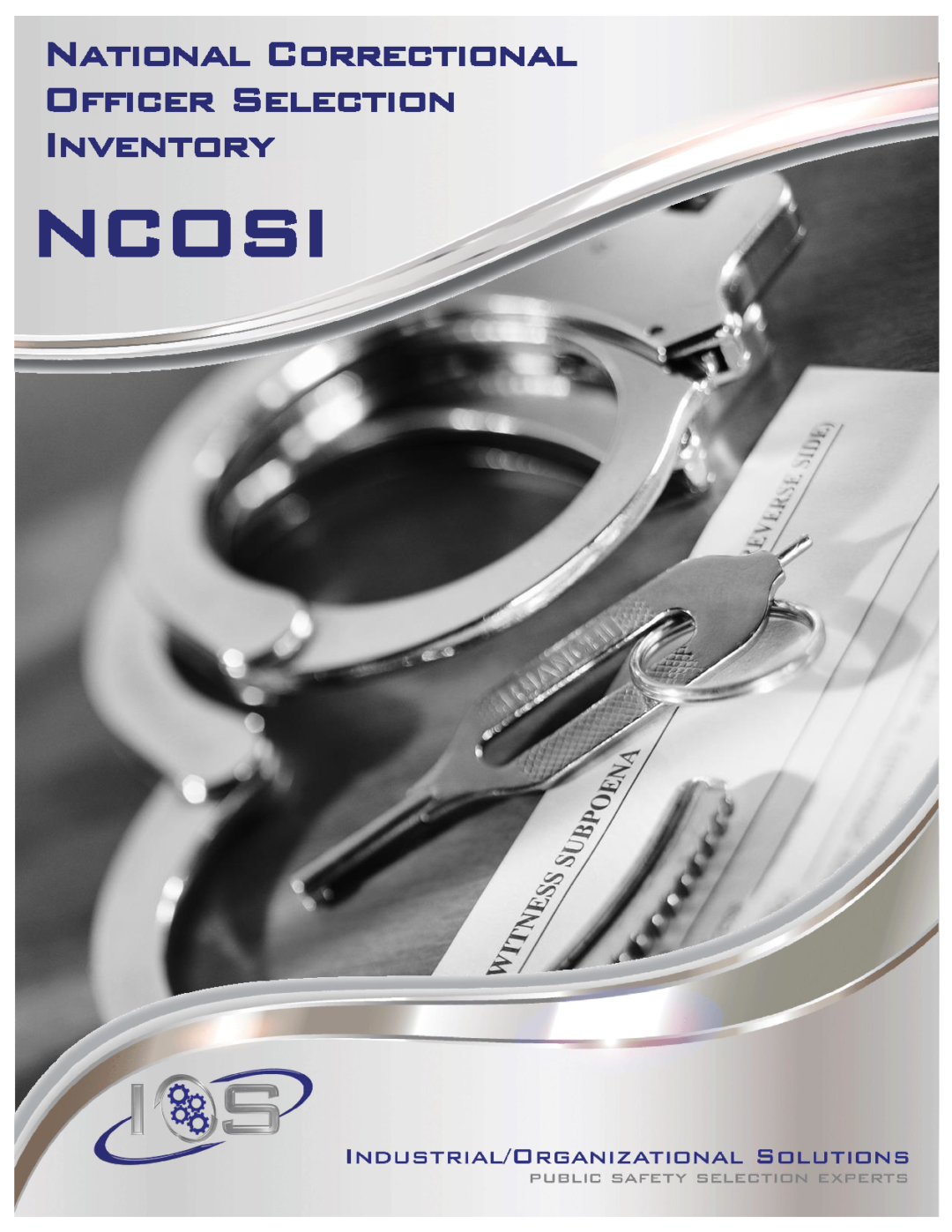 Brand Name
Industrial Organizational Solutions
Product Name
National Correctional Officer Selection Inventory - NCOSI