Core Concepts First Line Supervisor Examination (CC-FLS)

Law Enforcement Supervisor Test
Core
Concepts
First Line
Supervisor
Examination
(CC-FLS)
Law Enforcement Supervisor Test Highlights: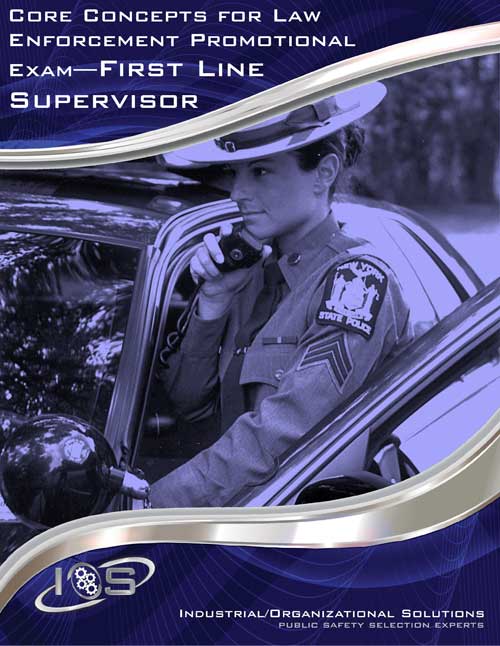 The Core Concepts First Line Supervisor Exam is a highly reliable exam that focuses on the knowledge and skills required for supervisory success in law enforcement. This exam measures critical knowledge areas required for successful performance. This exam was developed from data gathered through extensive study of law enforcement officer positions around the country.
The Core Concept First Line Supervisor Exam produces results that will save time and resources by finding the right candidates the first time for promotional opportunities.
Format: Online and paper
Length: Total of 100 questions
Administration Time: 2 hours and 30 minutes
Results Received: 24-48 hours upon submission of answer sheet
Law Enforcement Supervisor Test Key Points:
Appropriate for assessing ranks of corporal and sergeant (or the first-level supervisor equivalent in your agency)

Compares candidates to national pool

Job knowledge based exam

Customizable cut scores available

One comprehensive source book for candidates
Call 888.784.1290 or fill out the form below to speak with a representative.
Contact An IOS Representative About Exam Services
Summary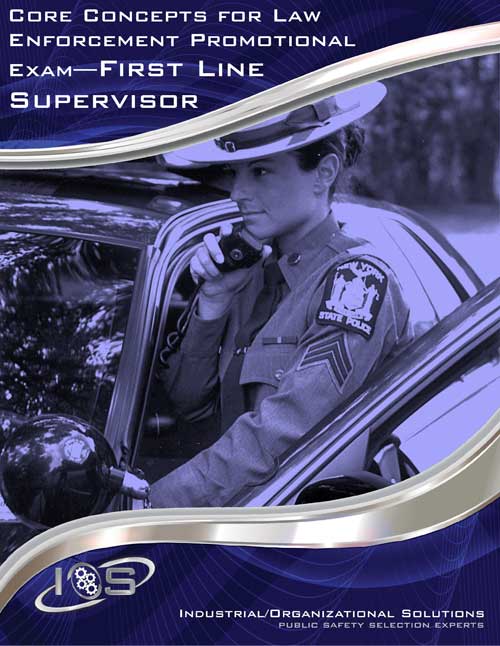 Brand Name
Industrial Organizational Solutions
Product Name
Core Concepts First Line Supervisor Examination (CC-FLS)